ShaoXing JieXiYa Leisure Products Co LTD

What is your main products?

We are main in qualified golf umbrella,straight umbrella,compact umbrella,gents umbrella,ladies umbrella,wood umbrella, beach umbrella and parasols , for purpose of premium , novelty gifts, advertising, promotion,souvenir in different occasions

How shall we explain what we want exactly ?

We need your clear description in following details:

(1)fabric for rain umbrella/parasol is polyester 170T/190T ;pongee 190T/210T ;nylon 190T/210T ;

fabric for beach umbrella is polyester 140G/180 ,oxford 210D/420D, poly-cotton ,PVC

(2)frame including metal / fiberglass / aluminium / carbon

pls inform folding or straight ,automatic or hand open umbrella you want

(3)size for children umbrella 15¡±/19¡±/21¡±/23¡± ; for folding umbrella 19¡±/21¡±/23¡±/25¡±

size for straight umbrella 21¡±/23¡±/25¡±/27¡±/30¡± ; for beach umbrella 34¡±/ 40¡± /47¡±/60¡±

How to know the umbrella size and structure ?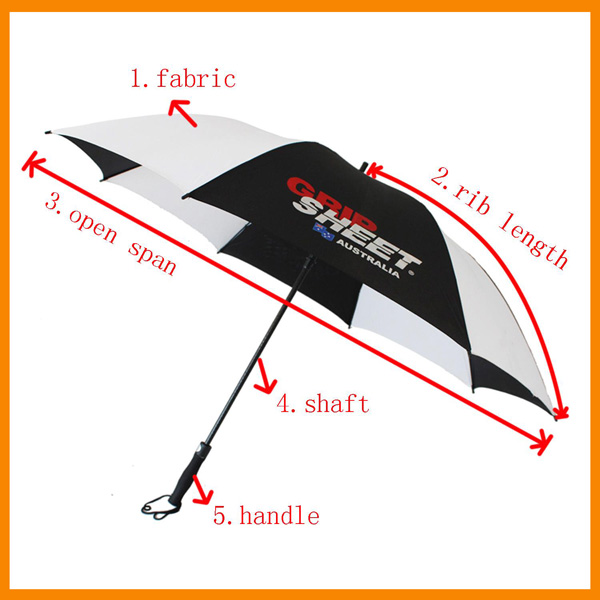 How to place order ?

pls offer details or original sample , our sales will help you make decision production sample will be done for confirmation TT 30% and PI need before production Production done and our in-house QC will control the quality Accept client QC for quality checking before delivery Order ship Delivery done , Bl copy will be sent you for balance payment Umbrella arrive your warehouse and looking forward to clients comments for quality

How to make sure that the quality in line with client requirement ?

We have 3 in-house QC in workshop everyday , they check the quality of frame/handle/fabric once material arriving ; They also responsible for on-line production quality checking before package

Do you accept small order or trial order ?

Yes .

How long to finish the order ,when can we receive our goods ?

Sample lead time 2-6 days
Lot production usually 15-40 days , depending on the material stock .
Ship by sea usually 20-45 days , depending on the destination .

How to contact you?

Our email: manager@asiaumbrella.com
Our skype : asiaumbrella
Our phone: 0086.575.82689368

Which port are you near to ?

It is about 1 hour to Ningbo and shanghai port.
It is 1 hour to Hangzhou airport and 2 hours to shanghai intl airport .

How about your production capacity ?

We are 10 workers focused on high quality umbrellas .
And 35 workers for common quality umbrella .
The 3 in-house QC only responsible for sales-team and client .

How do/can I order

Some of our products are available for sale online. These products are marked 'Order This Item'.
What are the differences between; ¡®Hand Made Classic City Umbrella¡¯, ¡®Hand Finished City Umbrella¡¯and ¡®Hand Finished Slim City Umbrella¡¯
The ¡®Hand Made Classic City Umbrella¡¯ is completely handmade and finished. It has a slightly heavier 10mm diameter steel tube frame, this means the frame is the stronger of the three types. The fabric is specially woven polyester twill, the handles are specially selected and it is the best quality steel framed City umbrella we have.
The ¡®Hand Finished City Umbrella¡¯ and the ¡®Hand Finished Slim City Umbrella¡¯ are made on the same frame. It has a lighter 8mm diameter steel frame. The main difference is in the fabric covering the umbrella and the end. The ¡®Hand Finished City Umbrella¡¯ is covered in polyester and has a metal ¡®needle¡¯ end. The ¡®Hand Finished Slim City Umbrella¡¯ is covered in nylon and has a wooden end with a metal ferrule. This means it can be rolled slimmer and neater than the polyester version. Both umbrellas are hand- finished in the U.K.

I'm interested in a product that's marked 'only available from our shop'. How can I order it

Visit us on your next trip to London, when we can advise you in person. Or please contact us:
Telephone: +86.(0)575 .82328975 / 82328976
Fax: +86(0) 575.82689368
Email:manager@asiaumbrella.com

Do you post overseas

Yes, we are able to post most of our products internationally. Shipping is calculated when the order is submitted.

Do you accept credit cards

If you order online, our system uses a secure payment link. Our shop can accept credit or debit cards. Please phone, fax or write with your details. These should include card number, expiry date, start date (where available) 3 digit security code from the reverse of the card.

How long will it be between sending the order and receiving the items

Please see our Terms and Conditions of Sale.

Do you repair umbrellas

We only repair umbrellas made or sold by us.

I live abroad, how do I send my James Smith umbrella back to you for repair

Please send the umbrella back to us carefully wrapped and clearly marked 'Of British manufacture and my own property being returned to the UK for repair.' This prevents the levy of import duty. Please enclose a letter stating what is wrong with the umbrella and how the damage has occurred. We cannot send accurate repair quotes without the umbrella. We will usually send a quote including the return postage.
Unfortunately we cannot give a quotation in advance for repairs. Return postage can cost between ¡ê15.50 - ¡ê84.00 depending on where it is being sent.

Is this your full range

The products on the website are a selection from our range. The full range of products is considerably wider and can be viewed in our shop, which we would encourage you to visit.

How do I measure myself for an umbrella or walking stick

We need to know your height in order to achieve the greatest accuracy.